Thursday, September 26, 2013
Home prices keep up climb
Home prices keep up climb

By Josh Salman
NEW HOME prices keep up climb
- Southwest Florida home sales suffered a modest seasonal setback in August, as fewer snowbirds and tourists scouted for homes. But prices continued their meteoric rise from a year ago, at one of the fastest rates in the state, as a result of thinning inventory and pent-up demand. The local acceleration was mirrored nationally, with prices spiking to their highest level in nearly seven years in August.
Most industry analysts expect those double-digit gains to continue for several months before moderating in 2014 from rising interest rates and other factors. "August and September are usually our slowest months, but we have seen steady activity all summer," said Sue Wolverton, senior vice president of Coldwell Banker's Southwest Florida division. "We're listing more properties, but we are also selling them quicker, so a lot of buyers are just finding the inventory depleted.

"
Buyers snapped up 1,133 single-family homes in Sarasota and Manatee counties in August, a 5 percent dip from July but a 7 percent increase from the same month a year ago, according to figures released Thursday by the trade group Florida Realtors. The hiccup was expected, in part, because local and state home sales data isn't adjusted to account for seasonal swings that slow transactions each summer.
Despite the pause, home sales through the first eight months of 2013 are on track to reach their highest annual totals in six years. The median price for a home sold last month was $210,000, a 25 percent increase from the same time last year.

Only three Florida markets saw prices swell more: Charlotte County, Fort Myers and Naples.
Meanwhile, the region's condo market, slow to recover from the Great Recession, is now growing at a faster clip than that of single-family properties. Realtors sold 507 condos and town homes from Parrish to North Port, an 18 percent increase. Those units fetched a median price of $145,000, up 7.4 percent from August 2012. In Charlotte, the 310 homes sales last month represented only a slight increase, but prices were up 26 percent from a year ago to $144,700.
Realtors attribute the market's turnaround to strengthening demand from baby boomers, who are again migrating to Florida.

Demand from investors for discounted foreclosures and short sales also have helped the market's climb, as have multiple bids for homes and offers above asking prices. "The bank-owned properties have definitely come up in value, which has helped the entire market because other sellers don't have to discount as much," said Bob Firth, a broker with Re/Max Alliance Group in Englewood. "It continues to be strong as far as the (retirement) influx." Some observers now worry the market could begin to experience conditions similar to those that occurred just before the housing bubble burst six years ago.
With area home prices rising at a much faster pace than wages, homeownership is becoming more difficult for many middle-class families. Already, purchases by first-time buyers have slipped, and more real estate is changing hands for cash than at any time since the boom, records show. "It's hard for first-time buyers to raise the 20 percent banks want, and wages for young people have been stagnant," said Paul Mason, an economist with the University of North Florida, in Jacksonville "If you're a couple each making $30,000 to $40,000 a year each, it's very hard to be able to afford a $200,000 home," Mason said. "One of the fundamental structural problems in our economy right now is the average salaries of young people, compared to older workers, is lower than it has been in the past, and that curtails homeownership."
Economists also remain wary about rising interest rates. The average interest rate for a 30-year fixed mortgage rose to 4.46 percent in August, the highest percentage since July 2011, Freddie Mac reported. But the Federal Reserve's decision this week to continue bond buying to prop up the economy is expected to continue to boost the housing recovery into the future.
Southwest Florida prices have also been lifted by institutional investors like Blackstone Group and Colony Capital, which have been buying homes in bulk. The hedge funds have routinely paid well above market value on homes, which has had a definite impact on the market. "As long as the government and these hedge funds continue to prop up our recovery, we're going to see prices increase," said Jack McCabe, a real estate analyst in Deerfield Beach. "Owner-occupiers are no longer in control of the market, and that's especially true in Sarasota and Manatee."
Across Florida, buyers closed on 20,933 single-family homes in August.

That was a 1 percent decline from July, but still 12.5 percent ahead of August 2012. Florida's median home price advanced 19 percent from August 2012 to reach $175,000 last month. Nationally, existing home sales also rose in August — to the highest level in six and a half years, while the median price continued a stretch of nine consecutive months of double-digit year-over-year gains.
Sales rose nearly 2 percent to a seasonally adjusted annual rate of 5.48 million residences in August, 13 percent higher than in August 2012. Nationally, houses are selling at their fastest pace since February 2007, despite a 15 percent hike in the median price last month to $212,100.
Supply nationally also continues to shrink, with a 4.9-month supply based on the current sales pace. Analysts expect the price gains and lack of supply to slow the housing recovery to a 3 percent growth rate in 2014. "We're probably going to start seeing sales come down from this August level," said Walter Molony, a National Association of Realtors spokesman. "We have several frictions, including tight inventory, which will continue to put abnormal pressure on prices."
7:06 am edt
Tuesday, August 20, 2013
14 mistakes that will kill your home's value
14 mistakes that will kill your home's value
By Christopher Solomon of MSN Real Estate
Your home is your castle, and you can do what you want with it. Right? Sure. But if you want a good return on the dough - and sweat equity - you pour into Home Sweet Home, you should make sure those changes are smart ones. Too often, that's not the case. Real-estate agents and appraisers say they regularly see homeowners make changes that don't increase the value of the home by much, if at all. Some renovations or alterations can even drag down the value of a home. Then, of course, there is all the damage that a lack of upkeep and upgrades can do. Check out these 14 home-improvement blunders and our tips from the experts on how to steer clear of them.
1. Going overboard for the area
The common mistake: A common mistake homeowners make is improving a home too much for the neighborhood, turning the home into a pricey outlier. How much is too much? That depends. "If you're in a really nice neighborhood, it would be hard to over improve something," says Jay Josephs, a certified appraiser for 23 years. But if you, say, install a $20,000 pool behind a $60,000 house, "you might get $5,000 to $8,000 return," Josephs says.

What you should do: "Pay real close attention to the common denominator in a neighborhood," Talk to a trusted real-estate agent or an appraiser, and ask for an appraisal without improvements and another with them. If it doesn't pay off, "it's not a good value,

2. Inconsistency

The common mistake: Homeowners goof by upgrading inconsistently, which hurts value, says Josephs, A completely remodeled kitchens where people have spent $40,000 or $50,000 on a kitchen, and the rest of the house is untouched.

What you should do: "The best way to get the greatest return on your home is to cure the deficiencies. Find out what's the baseline in your particular neighborhood - and anything you can do to bring your home up to that baseline ...

3. Closing off the porch

The common mistake: Some folks see a front porch as an opportunity for another four-season room. That's a no-no. "Obviously, people who want to live in a neighborhood that values being able to interact with neighbors who have high fences and enclosed porches will prohibit that, ys. "Do not wall yourself from the community, if community is one of the assets of your neighborhood.

What you should do: If you want to create a comfortable, usable space, make the front porch a screened porch. If you have a larger full porch, perhaps enclose half of the porch. But be sure to keep most of the porch open to the outside world. You - and prospective buyers - will be happy you did.

4. Too much 'you' in your home

The common mistake: A managing broker, knows a homeowner who's tidy and doesn't cook. So when the woman remodeled her kitchen, she went spare. She removed cabinets, put the refrigerator in the garage and added two little dorm-sized fridges in small niches. It's gorgeous - and nearly useless to everyone but the original homeowner. A remodel to suit her personal taste decreased the home's value, because everyone expects a working kitchen.

What you should do: It's fine to add a personal touch to your remodel, but remember that you likely won't live in your home forever. Remember that your changes need to speak to a future homeowner. Or be prepared to eat your additional investment - and possibly more.

5. Screwing up the floor plan

The common mistake: Too many people aren't careful when they add square footage to a home. "Adding a bedroom where you've got to walk through the laundry room to get there - most appraisers would call that 'functional obsolescence,'" Another example: adding a bedroom on the east side of the house when the bathrooms are on the west side of the house. "Those are additions that are probably not going to bring you a return on the investment that you're going to be satisfied with.

What you should do: "Keep in mind the functional integrity of the floor plan," Better yet, hire an architect who is trained to think about the design and flow of spaces.

6. Keeping the above-ground pool

The common mistake: Above-ground pools are pretty much a disaster. Often, part of the ground has to be excavated to sit them on even ground; they can be hard to enter and exit; and owners often don't clean them well or cover them, making them eyesores and havens for mosquitoes. Most would-be homebuyers view them as cheap and usually more of a nuisance than anything. They're bad, and they're tacky.

What you should do: If you already have a pool, by all means enjoy it. But get rid of it and rehab the yard completely before you sell.

7. Tackling big projects yourself

The common mistake: You want to feel useful and you also want to save money. So you tackle those big projects around the house. But in all likelihood you're not nearly as good at those DIY projects as you think you are, and it will show. Too many times a homeowner will go in and say, 'Hey, I can do this.' Really, you can't. When you go to sell your home, a buyer is going to spot sloppy tile.

What you should do: Unless you're pretty gifted, "stop doing the [big] DIY projects," "Hire a professional." A professional will also steer you away from making rookie mistakes such as putting tiles on countertops that really belong on the floor.

8. Overstuffing the remodel

The common mistake: Oftentimes when homeowners remodel a kitchen or a bathroom, they "put bigger items in there than there should be," For instance, homeowners will remodel with a giant piece of furniture that includes a built-in sink and cabinetry that overwhelms the bathroom, he says. The space ends up feeling cramped, and future homebuyers will pick up on that.

What you should do: "Really, all you need is a pedestal sink in the bathroom - slender, with no storage, and with good clean lines,". Store most of your bathroom supplies in the linen closet, The result will be a more airy, roomy space that you and prospective buyers - will like.

9. Getting too trendy

The common mistake: Everybody wants a fashionable home, but too trendy can be a trap. Something that's real hot today may be a problem in a few years? Those skinny tile backsplashes" in kitchens, "Ten years ago, garden tubs and separate showers were all the rage," "Nobody wants a garden tub anymore; we figured out we don't get in them." Homeowners are ripping them out to put in a nice standing shower.

What you should do: "Be very aware of what's trendy, and avoid it at all cost. Steer toward looks that are a bit more timeless.


10. Converting the garage

The common mistake: Too many people are converting their garages to a living area, the problem with that is that you've created 'functional obsolescence, because you've removed covered parking." When you sell your home, would-be buyers will see that the rest of the neighborhood has parking, while you don't. As a result, you'll turn off your buyers. Though a homeowner might have spent $10,000 to convert a garage into a living room or a man cave, the appraiser might turn around and say "the additional $10,000 is lost because of the impact of not having covered parking.

What you should do: Don't turn the garage into a living space. If you really want another place to hang out, consider a well-thought-out addition to the home.

11. Being a permit bandit

The common mistake: Too many people are adding square footage and not getting permitting from the local authorities. What's wrong with sneaking in a little (or not-so-little) home-improvement project? Well, potentially lots of things: Appraisers and lenders may not include the value of an addition that was not permitted because they worry that insurers won't give money in case of an incident. Some appraisers might give you full value, and some appraisers might give you no value.

What you should do: Don't be penny wise and pound foolish. Endure the cost and hassle of necessary permits for any work you have done.

12. Holding on to brass door knobs

The common mistake: "A lot of Homes that were built in the 1990s still have brass hardware," "It's very noticeable, if you walk into a home that has been updated with counters, cabinets and yet they haven't updated the hardware." What's wrong with brass? "It's dated; it looks old.

What you should do: The No. 1 thing I tell people to do is change out your brass hardware," Try fixtures made of chrome, brushed nickel or oil-rubbed bronze instead. If you can't afford to redo your cabinets, "even changing out the brass will add value.

13. Being colorfast

The common mistake: Color is a personal issue for homeowners. They paint their walls everything from deep blue to blood red. Trouble is, some homeowners are loath to return those walls to a neutral color when it's time to sell the home. That's a huge mistake,

What you should do: Enjoy your home in whatever hue you wish, but with the understanding that you'll return it to innocuous colors before you plant that "For Sale" sign.

14. Ignoring flaws

The common mistake: A lot of folks are like Goldilocks: They think their home is just right and without flaws. Consider the idea of a pre-inspection before putting the home up for sale. This way when an offer is made you won't be caught off guard by the buyers list of possible repairs.

What you should do: Disassociate yourself from your home. If your home is more than 10 years old, get an inspection done even before you list the home. Then you're not surprised by any problems and can deal with them prior to an offer.
11:11 am edt
Monday, August 19, 2013
Builder confidence at highest level in 8 years
Despite challenges of tight credit and scarce workers, builders are optimistic about the prospect for New Construction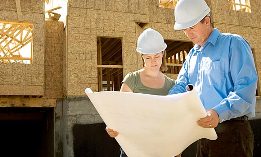 The level of builder confidence reached its highest level in eight years this month, rising three points to 59. Any number above 50 in the
National Association of Home Builders/Wells Fargo Housing Market Index
indicates that more builders are optimistic than pessimistic about sales prospects in the coming months.
"Builders are seeing more motivated buyers walk through their doors than they have in quite some time," Rick Judson, chairman of the NAHB and a homebuilder from Charlotte, N.C., said in a news release. "What's more, firming home prices and thinning inventories of homes for sale are contributing to an increased sense of urgency among those who are in the market."The shortage of existing homes for sale in many cities has further increased demand for new construction.

Rising demand for new homes is good news for builders. However, builders have had trouble meeting the demand. Tight credit for both builders and buyers, plus difficulties finding lots and labor, have made it difficult for builders to ramp up construction. Those constraints remain, NAHB chief economist David Crowe noted.
"Someone who's thinking of buying a home, not wanting to get a fixer-upper and not having a wide selection of non-distressed homes will turn to new homes," Millan Mulraine, director of U.S. rates research at TD Securities USA, told Bloomberg. "Even though we expect some moderation in sales, the demand for new homes remains quite buoyant."
9:34 am edt
Sunday, August 18, 2013
Hope for Home Owners
By NAR 2013 President Gary Thomas

We've seen interest rates rising recently.
Rates on 30-year fixed mortgages have gone up almost a full percentage point since reaching record lows six months ago.

REALTORS and consumers are understandably anxious about what this means for the real estate market. While there is currently no evidence of rising interest rates slowing the economy, they will invariably have an impact on loans.

I believe there is reason for hope. Although it's likely that fewer people will refinance, since they already have low interest rates, banks will still need to make money. As a result, they may need to increase loan originations. To do so, there is a very good chance that lenders could ease credit standards away from over-stringency to ensure the greatest number of qualified buyers have access to mortgage interest.

While you may be hearing concerns from your clients about rising interest rates, don't despair. Tell your clients that it's not necessarily bad news for real estate if rising interest rates are balanced with opening credit to more consumers.

We're hopeful—and it's more than just a glimmer—that if the economy can recover as much as it has under tight credit conditions, it may do even better as credit steadily returns to normal.
9:34 am edt
Friday, January 14, 2011
Forecloures in Southwest Florida on a downturn ???
This is a map of Counties in Florida showing the levels of Foreclosures in each County
(color coded)
8:04 am est